Hand-dyed yarn No.172 BFL lace "Impresiones intimas"
Regular price
Sale price
¥3,045 JPY
Unit price
per
Sale
Sold out
手染め糸に関するご注意

*実物に近づけて撮影していますが、再現しきれなかったり、お使いのパソコン、スマートフォン等によって見え方が異なる場合があります。
✳在庫は数点ありますが、それぞれ微妙に異なります。かせの結び方により印象が変わる場合もありますが、手染めならではの個性ですのでご了承ください。
繋いだ場合に違和感ない程度の差異です。
✳価格は1かせあたりの価格です。

✳ページ下部の糸の詳細はお取り扱いのベースすべての記載となりますので、タイトルにあるベース糸の項をご覧ください。ベース違いのオーダーは承っておりませんのでご注意ください。
It will be a hand-dyed one-of-a-kind item.

This is the color that came to mind when I listened to the piano works of the 20th century Spanish composer Mompou.
A lot of quiet and delicate sounds make you imagine the dawn.


Ultra-fine yarn (2/16Nm) of British blue face Leicester wool, soft and ideal for shawls and wear.
As a guide, you can knit 2 to 3 skeins for a long-sleeved pullover (women's M size), and 4 skeins for women's L size and men's size.
Even one skein can be used to knit a shawl depending on the pattern. Make the most of the thinness by arranging it or combining it with mohair.
* * * * * * *
We offer a tamamaki service (for a fee). If you would like Tamaki, please add this to your cart.
この商品をシェアする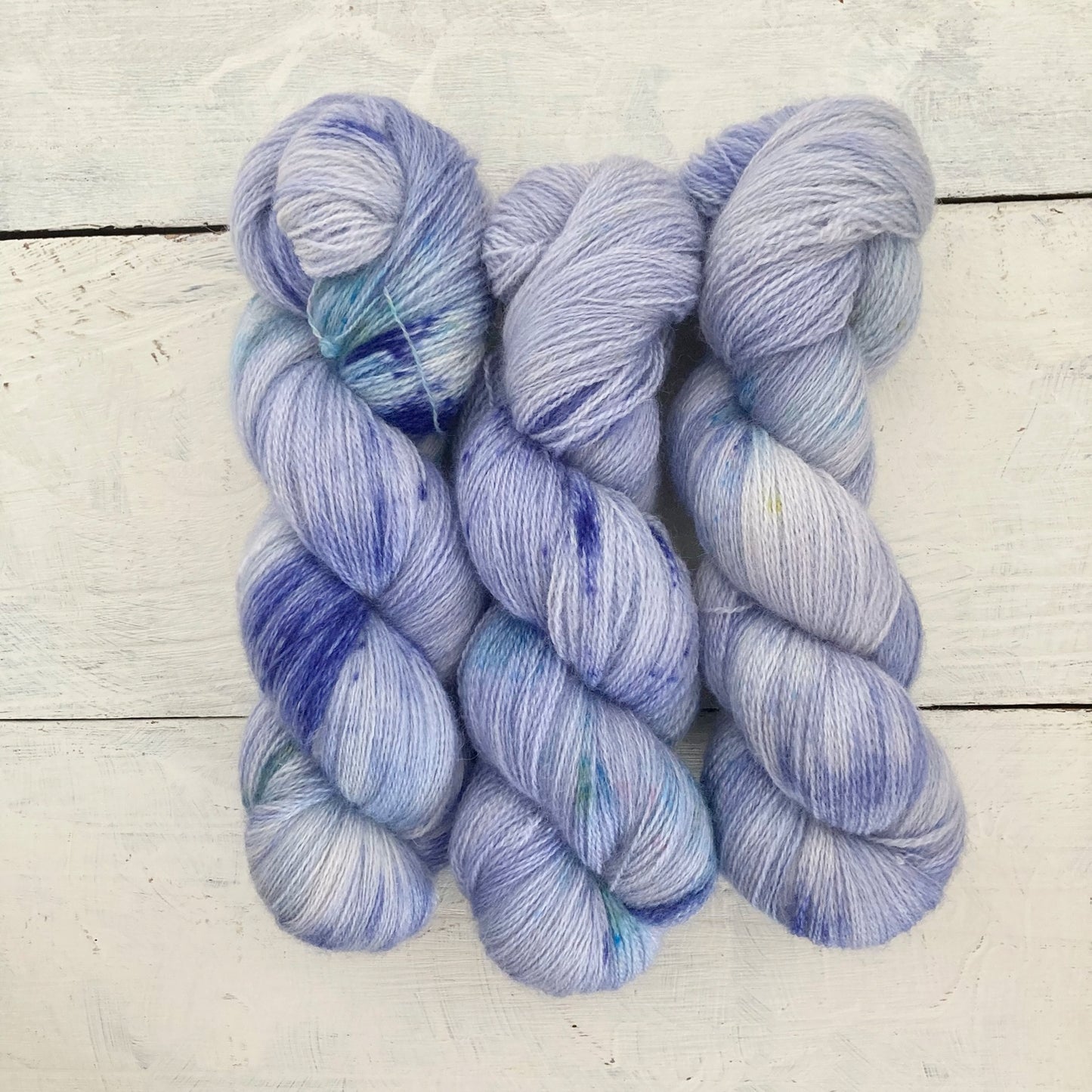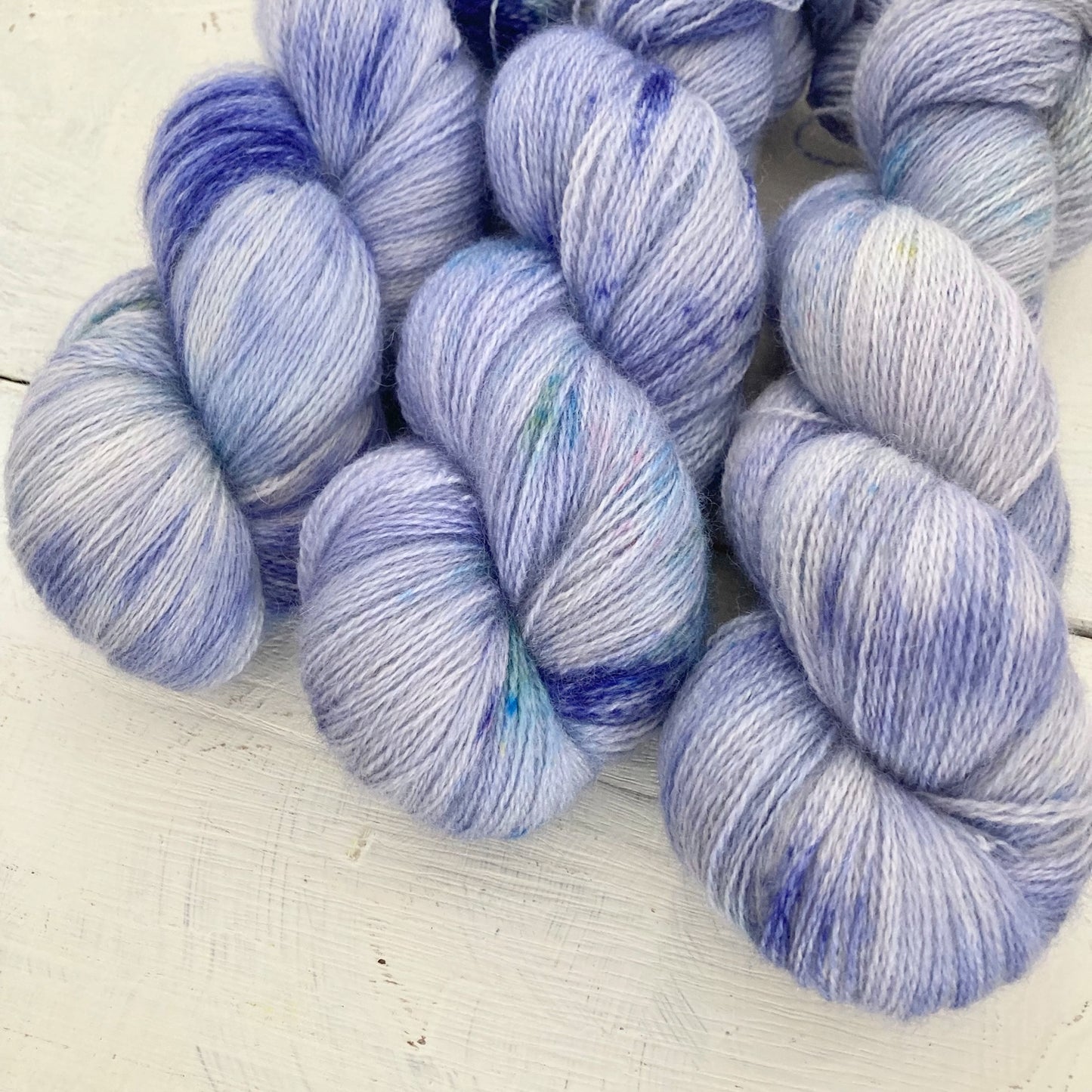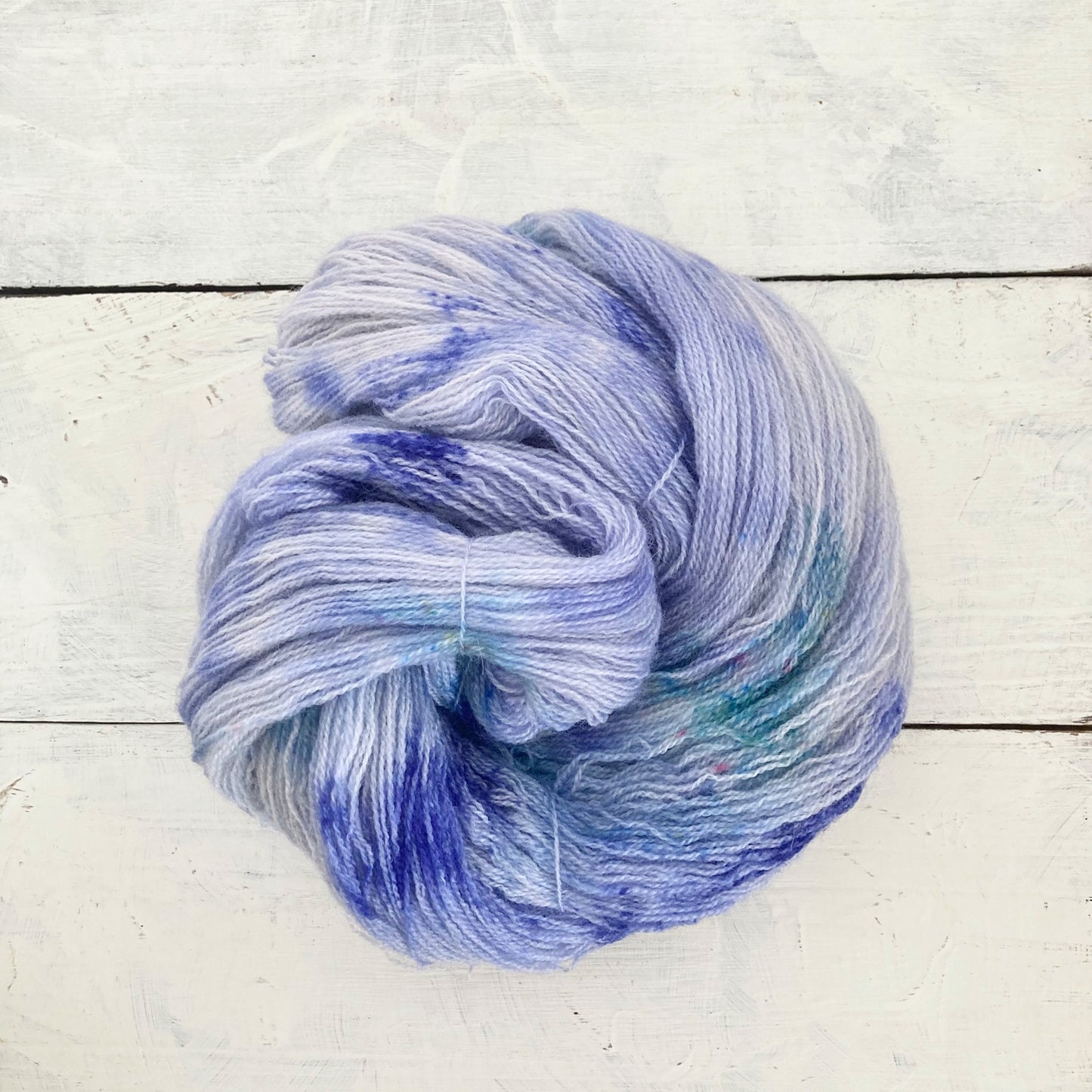 Specifications
sock yarn
75% superwash wool / 25% nylon
Fine to medium fine
4-ply / 100g / about 400m
Recommended knitting needle size: 2.25mm to 2.5mm (needles 2 to 3, crochet needles 2/0 to 3/0)
Gauge: 28-30, 38-40 steps
merino single
100% Superwashed Extra Fine Merino Wool
Fine to medium fine
1-ply / 100g / about 400m
Recommended knitting needle size: 2.25mm to 2.5mm (needles 2 to 3, crochet needles 2/0 to 3/0)
Gauge: 28 steps, 36 steps
4-ply Polwas
Super wash Polwas 100%
Medium thin
4-ply / 100g / about 400m
Recommended knitting needle size: 2.25mm to 2.5mm (needles 2 to 3, crochet needles 2/0 to 3/0)
Gauge: 28-30, 38-40 steps
BFL racing
100% Superwash Blue Face Leicester Wool
extra fine
2-ply / 100g / about 800m
Recommended knitting needle size: 3mm to 4mm (needles 3 to 4, crochet needles 3/0 to 4/0)
Gauge: 30-32, 40-42 steps
Kid Mohair & Silk
72% super kid mohair / 28% silk
extra fine
1-ply / 50g / about 420m
Recommended knitting needle size: 3mm to 4mm (needles 3 to 6, crochet needles 5/0 to 7/0)
Gauge: 32nd 40th stage
merino silk
75% Superwashed Merino Wool / 25% Mulberry Silk
Combined fineness
4-ply / about 400m per 100g
Recommended knitting needle size: 2.5mm to 4mm (needles 2 to 3, crochet needles 2/0 to 3/0)
Gauge: 28-30, 36-38 steps