FibrEsquisse
Hand-dyed wool Corridale No.9 "Ging Heut' Morgen Uber's Feld"
Regular price
Sale price
$13.00 USD
Unit price
per
Sale
Sold out
Corridale wool top from New Zealand. You can spin it to your desired thickness and make it into yarn, or use it for needle felting.
25 to 30 microns that is not too thin and easy to spin, and has excellent functionality such as heat retention, making it a versatile wool.

The title is from "Ging Heut' Morgen Uber's Feld" from Mahler's song collection "Wandering Youth Songs". It is also used as the theme for the first movement of the 1st Symphony. It's a cheerful song about walking in the fields and talking to birds, but it turns out that it's actually superficial fun, and it's a bit sad.


Please use it after combing it with a carder before using it.
Most of the dust has been removed, but in rare cases black parts of raw hair may be mixed.
It is not pre-shrunk, so we recommend hand washing in lukewarm water.

この商品をシェアする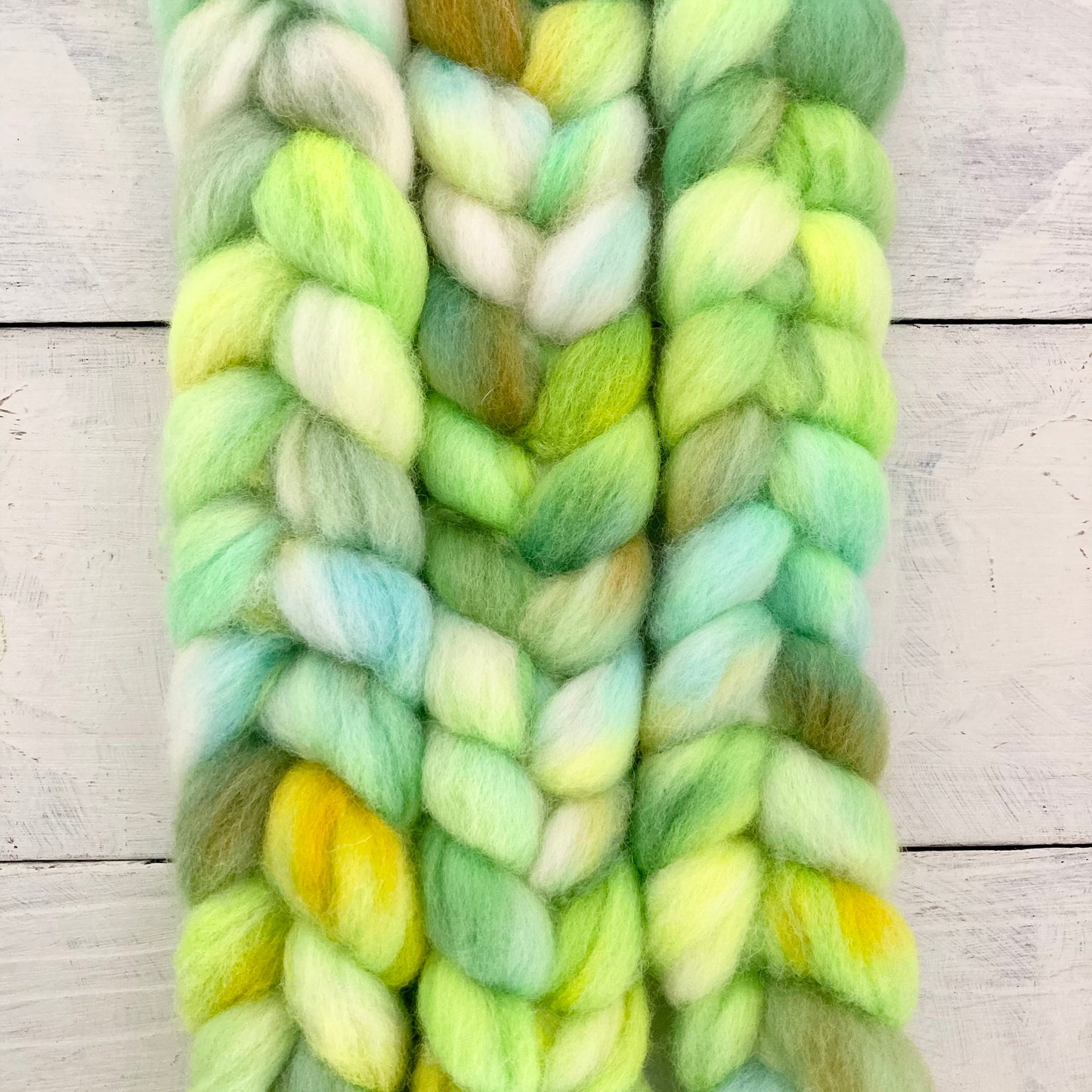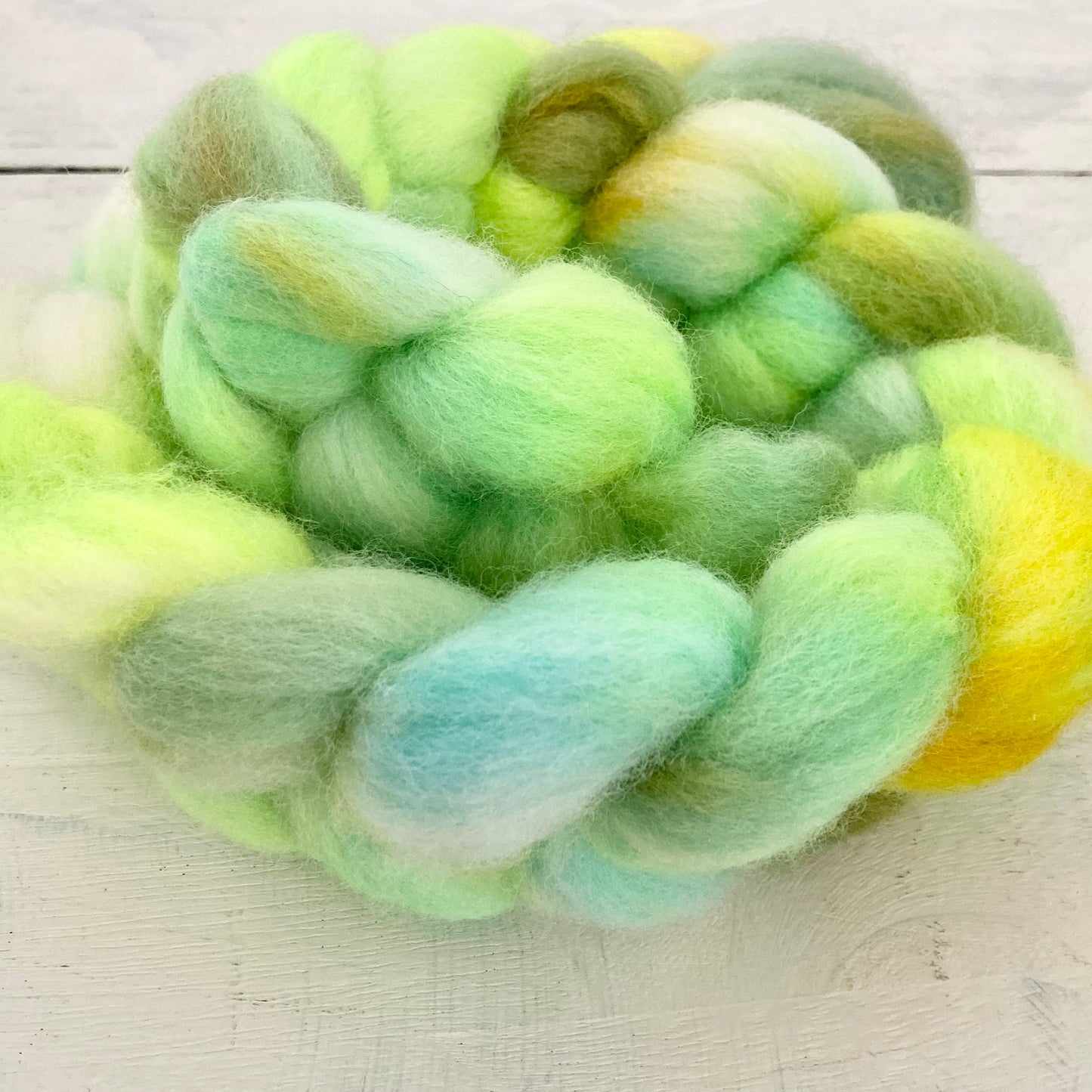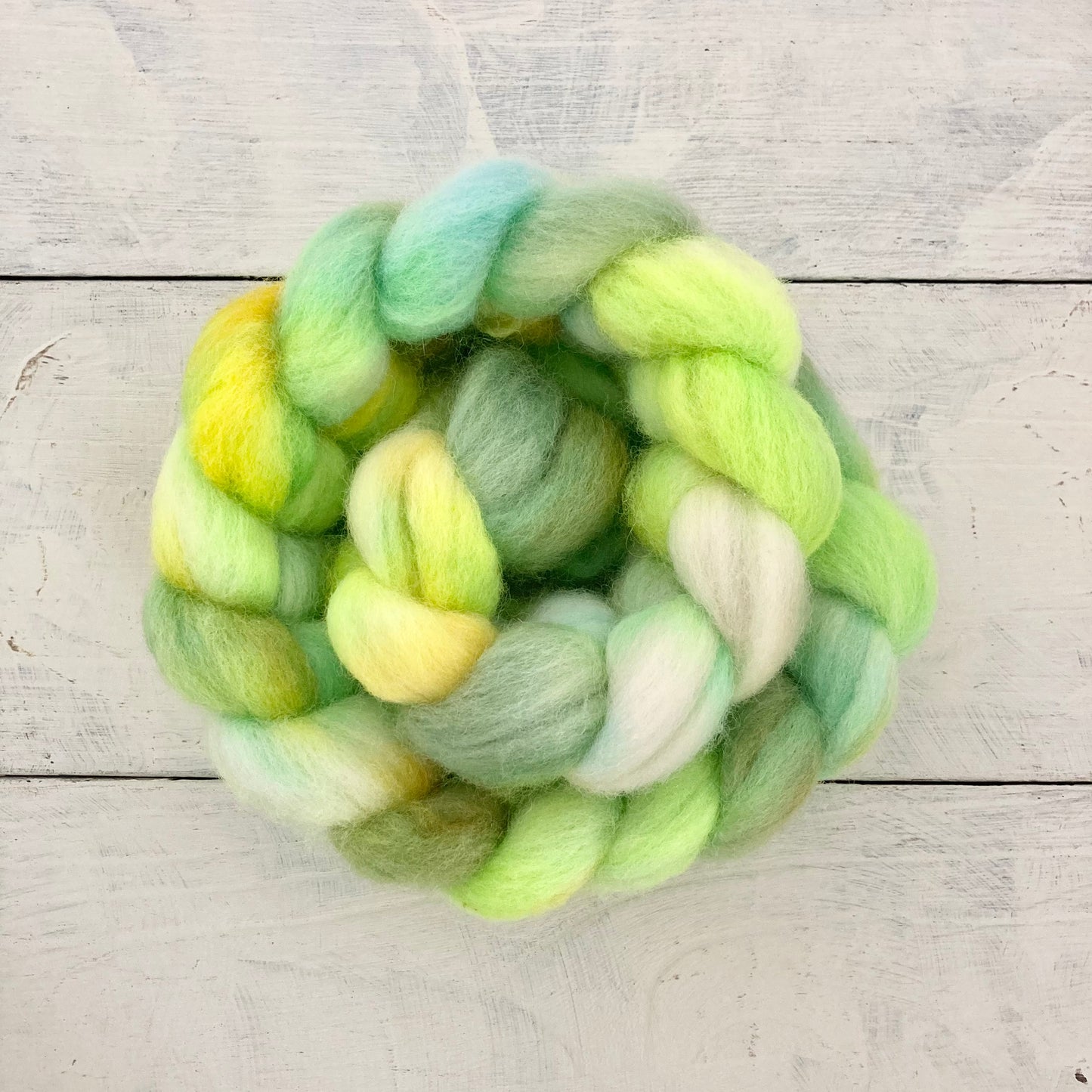 Wool Top Specifications
corridale
Corridale Wool from New Zealand
Thickness 25~30μm
One bunch about 80-120mm
Width about 2.5cm
Romney
British Romney Wool
Thickness 27~29μm
One bunch about 80mm
Width about 2.5cm
Shetland
British Shetland wool
Thickness 29~31μm
One bunch about 90mm
Width about 2.5cm
Preshrunk Cheviot
British Cheviot Wool
Thickness 30~35μm
One bunch about 100mm
Width about 2.5cm